Career Week️ – student event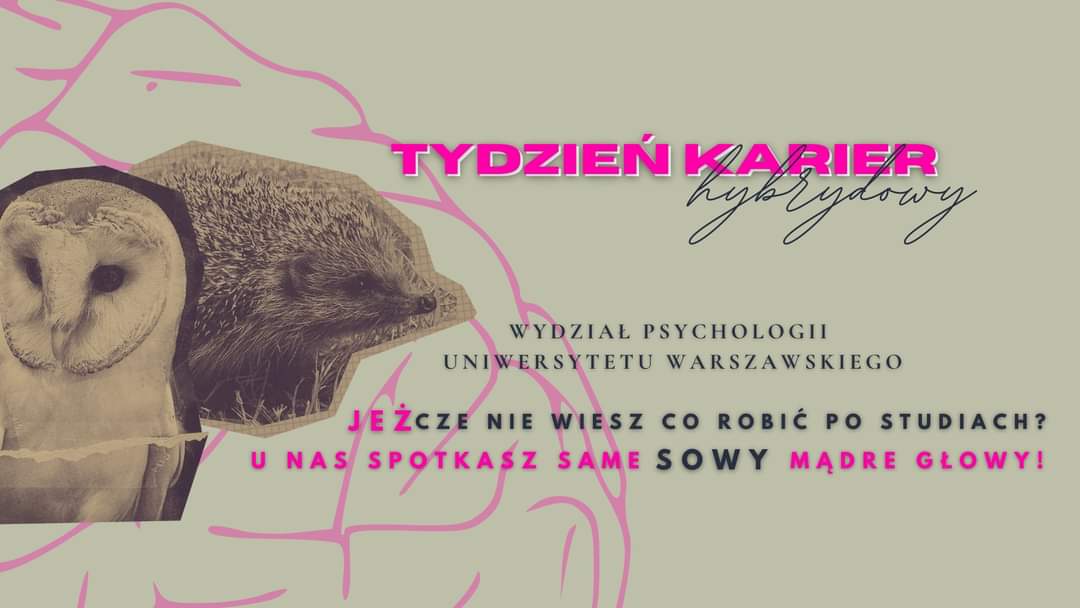 We welcome you back after the winter break with the ️Career Week️! You don't know which specialization to choose or maybe you want to learn how to create an interesting CV? Do you have questions regarding internships or want to see how does the career path of a psychotherapist, sexuologist or a business psychologist look like? A path of a psychologist in medical setting or the scientific one are of interest to you? All of this will start February 20th!
Join the event to stay updated!
ORGANISATIONAL INFORMATION
The event will be in the hybrid form. We want as many lectures as possible to take place in person at the faculty with the possibility of online transmission, but be warned, the workshops might mostly be conducted in person!
More info here