Career Planning Workshop for International MA Students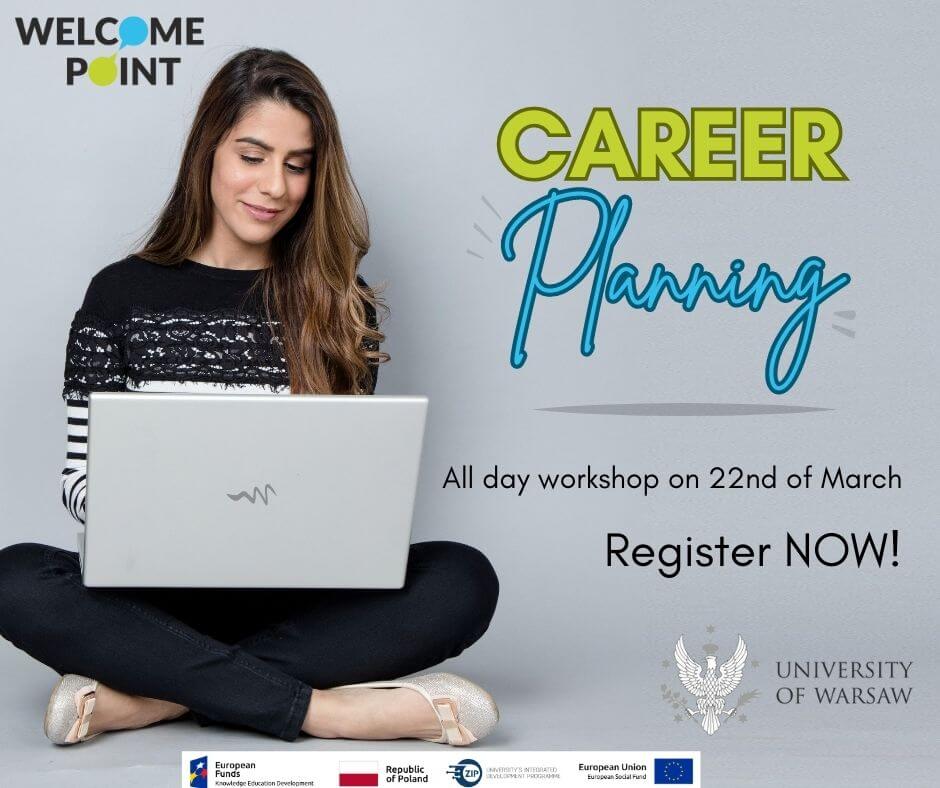 Welcome Point invites all long-term international students to the next edition of 'Career Planning' workshops with our expert Dr. Joanna Jasińska. The workshop will be conducted in English and will take place on 22nd March, 2023 from 9 am to 4 pm at the Faculty of Modern Languages, Dobra street 55.
Application deadline: 14th March (Tuesday) 2023, 12 pm.
More details here