Online Welcome Day 2021 | University of Warsaw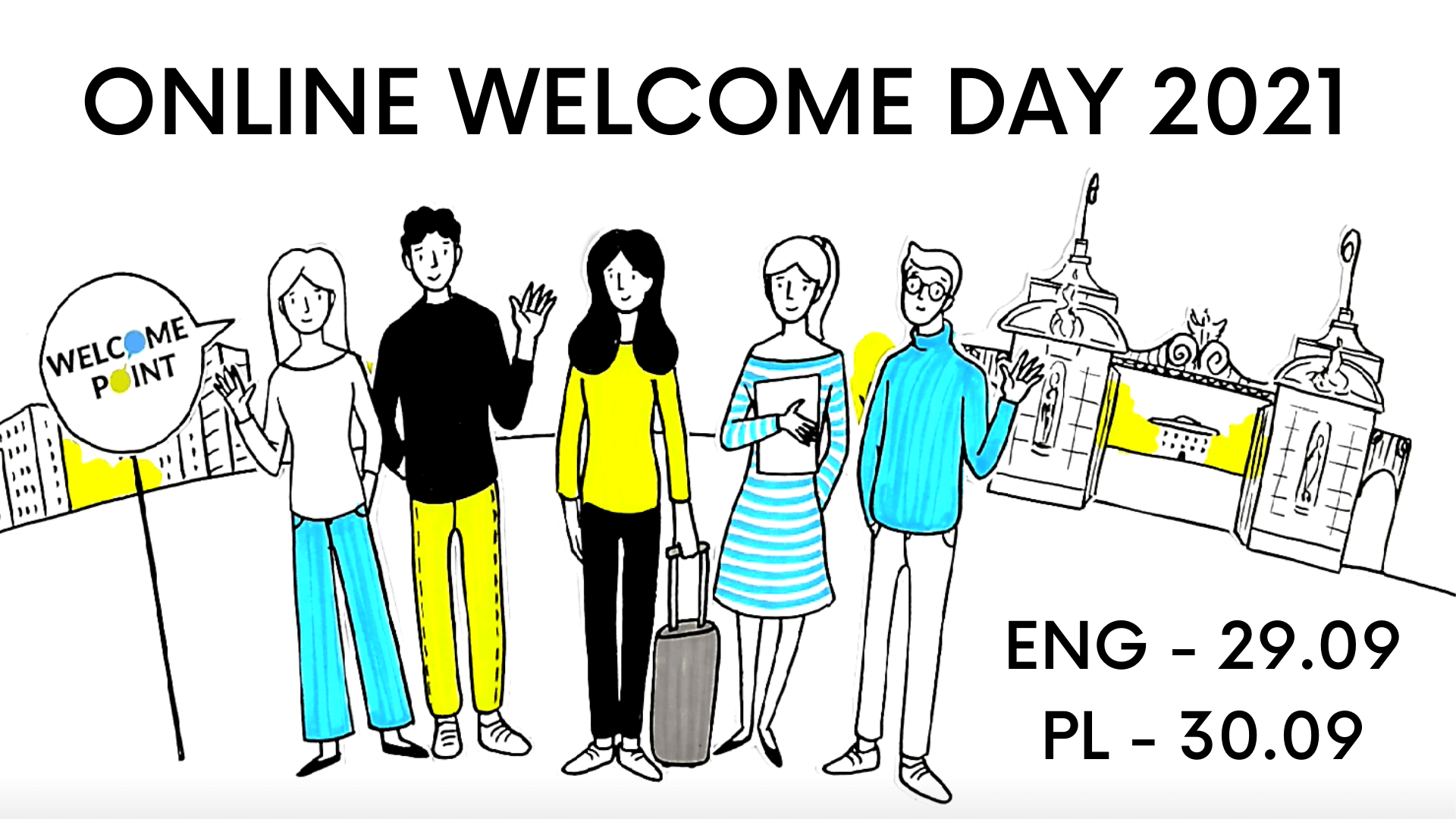 21 09 2021
Welcome Point would like to help you at the very beginning of your stay in Warsaw. That is why we invite all new long-term international students for a very special online welcome meeting that will inaugurate the academic year 2021/2022.
At the meeting you will learn the most important things about the University itself, its structure and basic rules. Also we will give you more information about other possibilities that are waiting for you as members of the community.
MEETING IN ENGLISH WILL BE HELD ON 29TH OF SEPTEMBER AT 11:00 A.M. ON THE ZOOM
MEETING IN POLISH WILL BE HELD ON 30TH OF SEPTEMBER AT 11:00 A.M. ALSO ON THE ZOOM
Participation in the meeting is free of charge upon registration.
We can't wait to see you soon!