Tame this procrastination monster and learn to do things in due time – WORKSHOP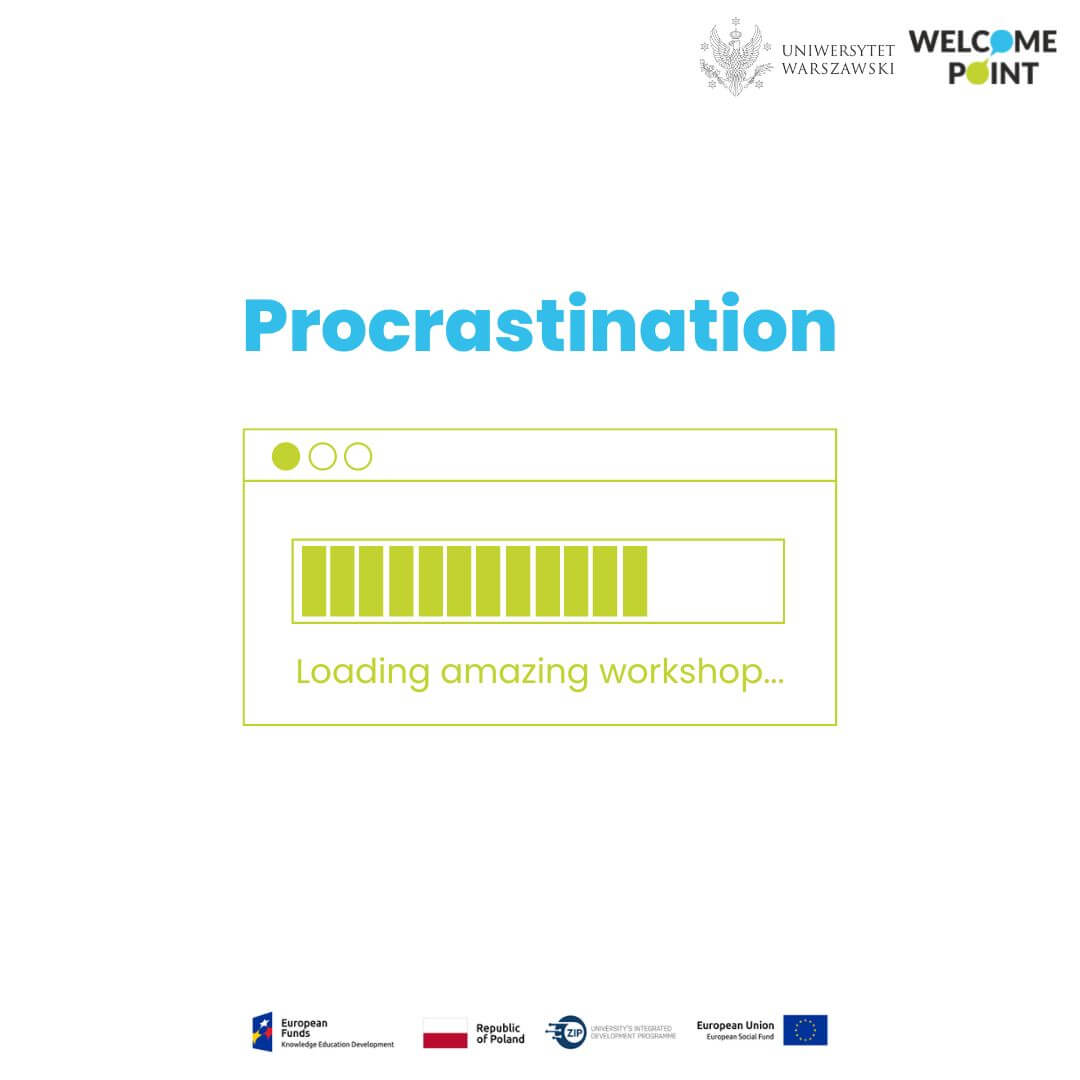 Welcome Point invites UW 4th & 5th year long-time students to join a training Procrastination for UW Students.
The training takes place on 9th March, 9:00 am – 4:00 pm, on Faculty of Modern Languages.
This workshop will help students:
to learn what procrastination is, what it does to us and what can be done about it;
know how to work on motivation – he/she will learn techniques to motivate himself/herself and his/her colleagues;
be equipped with knowledge and tools in the fight against procrastination in the context of effective work and in not putting things off.
The registration is open till Wednesday, 1th March, 11.00 pm
More information is available here