Welcome Days – live meetings on 28th and 29th September, 2023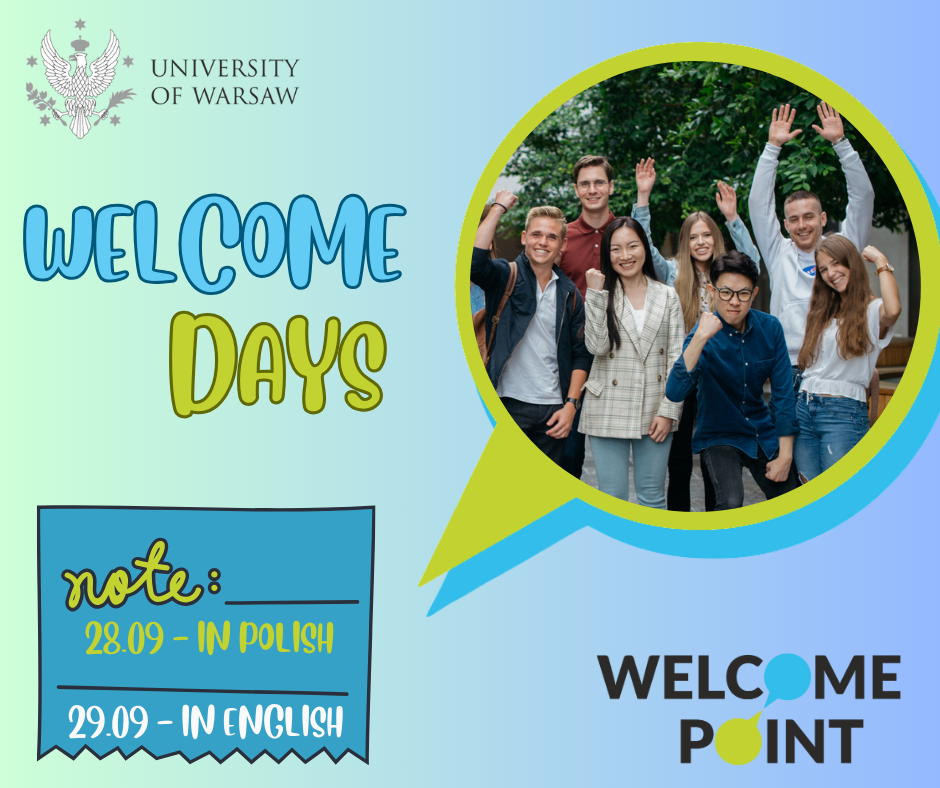 All new international long-term students are invited  for a special orientation event into the University's structure and functions.  discover the myriad opportunities it offers, familiarize yourself with essential guidelines, and deepen your understanding of our esteemed institution.
You have the option to attend one of the two sessions:
Meeting in Polish: September 28th (Thursday)
Meeting in English: September 29th (Friday)
Both sessions will commence at 11:00 a.m.
All details are available here